IV therapy to keep you functioning and feeling great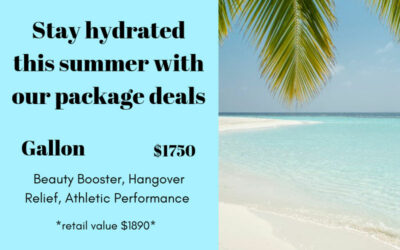 All the summer fun without the dehydration! Our package deals are perfect for those who looking to stay hydrated through all their summer activities and travels and save some money doing so. Gallon $1750 Beauty Booster, hangover Relief, Athletic Performance *retail...
read more
We're here to help! Contact our team today.